Granny Smith
Our Story
What happens when you take a suburban couple and transplant them onto acreage in a small Oregon town? We'll tell you a little bit about it….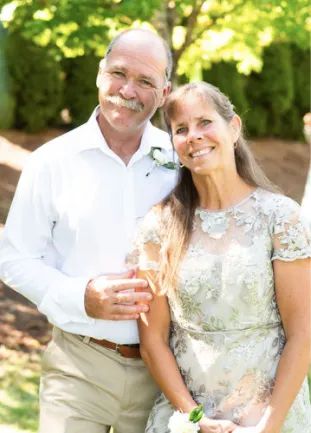 For the past 27 years, with the desire to live a simpler & healthier way of life, my husband Brian & I have gleaned so much from many knowledgeable country friends & neighbors.
Together with our five daughters we've had quite a time learning various farmy tasks - anywhere from raising hens to selling eggs, gardening to food preservation, raising goats to making cheese & goat milk soap, and tending bees to making soaps & lotions with bee's wax & honey.
Having experienced much success at local fairs & festivals with soaps, we've expanded to include more all natural skin products. Made with only soothing ingredients such as shea butter, coconut oil, beeswax & vitamin E oil, they're a perfect combination to aid in healing your dry, cracked & problem skin. Hopefully all our labors of love have been for the benefit of your family as well as ours!
~Sincerely, Brian & Janet Smith
We love your products!

Hello I met you at a festival last year! You had told me to reach out to you about the products I bought and let you know how I liked them. Well we love them! I would like to place another order. Thanks for doing such great work!

- Barbara ★★★★★
I just wanted to say that I have tried the cedar wood deodorant and it is the best product thus far for me! I have purchased countless products from the health food stores and none of the other natural ones work for me except this one!!! So thank you for creating this deodorant.

- Kate ★★★★★
I had been looking for natural deodorant and couldn't find any that worked for me. In fact Your deodorant works and is the only deodorant in general that I can find anywhere that does work for me so thank you and thanks again for the fast service.

- Shannon ★★★★★
Thank you so much!! Love the deodorant, it really works!! Bought it at moms weekend in May, I'm spreading the word !!!

- Happy Customer ★★★★★
My hair absolutely loves the bar of soap as a shampoo

We recently purchased some of your products at the Redmond event this past June and absolutely love them! My hair absolutely loves the bar of soap as a shampoo, it feels so good on my scalp! Thank you for creating these products!! We use them daily and are so pleased! It was so lovely meeting you!!

- Happy Customer ★★★★★